We're very excited about the Siskiyou Sprint Triathlon in Grants Pass. The event is quickly approaching–Saturday, April 15th, 2017. You begin with a pool swim at the Grants Pass YMCA, and then wind around the scenic, rural neighborhoods and finish with a gorgeous run through the park and cross the Rogue River on a bridge. A great way to get a feel for this triathlon/duathlon is to watch the video from last year, courtesy of BioSkin.
Now that Rogue Valley Race Group has three triathlons in Southern Oregon, we have decided to make it a series: The Tri-Stars Triathlon Series! Siskiyou Sprint Tri is Race #1 in the series, while Granite Man is Race #2 and Lake of the Woods Tri-Sport is Race #3.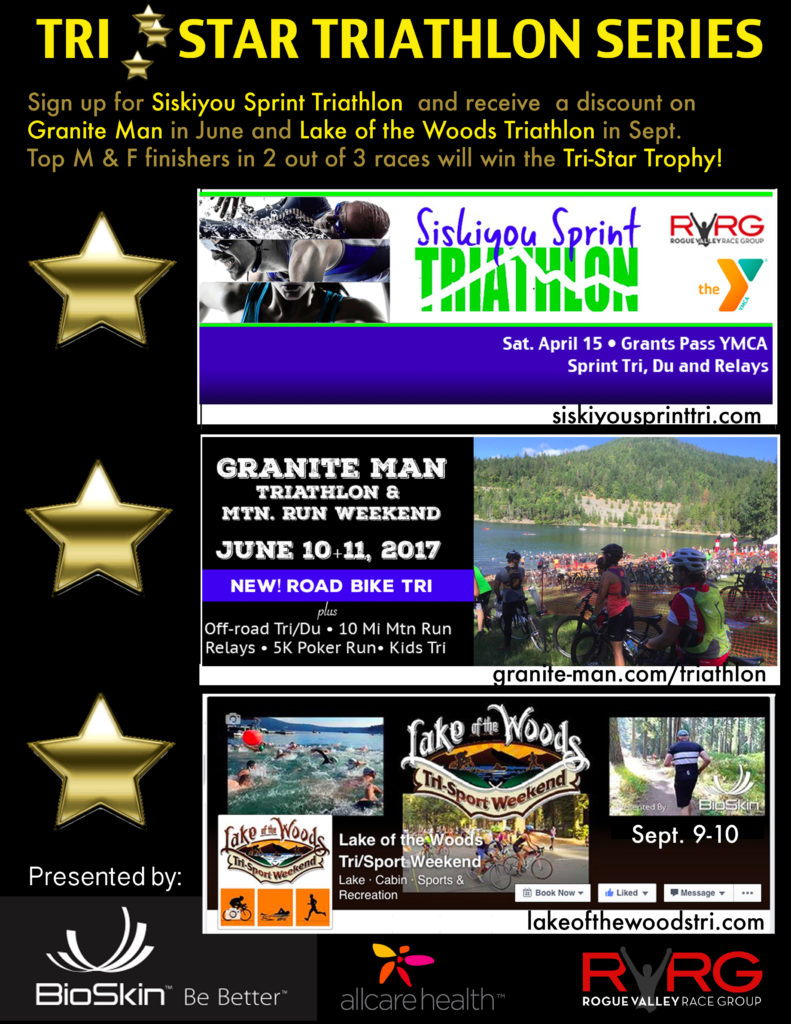 Online 2017 Registration is up!